Salon Owner
Alison is the salon owner and first opened our Maygate salon in 1999 after a long and successful career in the World's largest Hair and Beauty Company – Regis.
To satisfy an increasing demand for the "Innovate difference", Alison launched our second award winning salon in Duloch in 2008, which now boasts 8 fully-qualified stylists who are also colour technicians.

"I Love my job, love the industry and love being part of a fantastic team."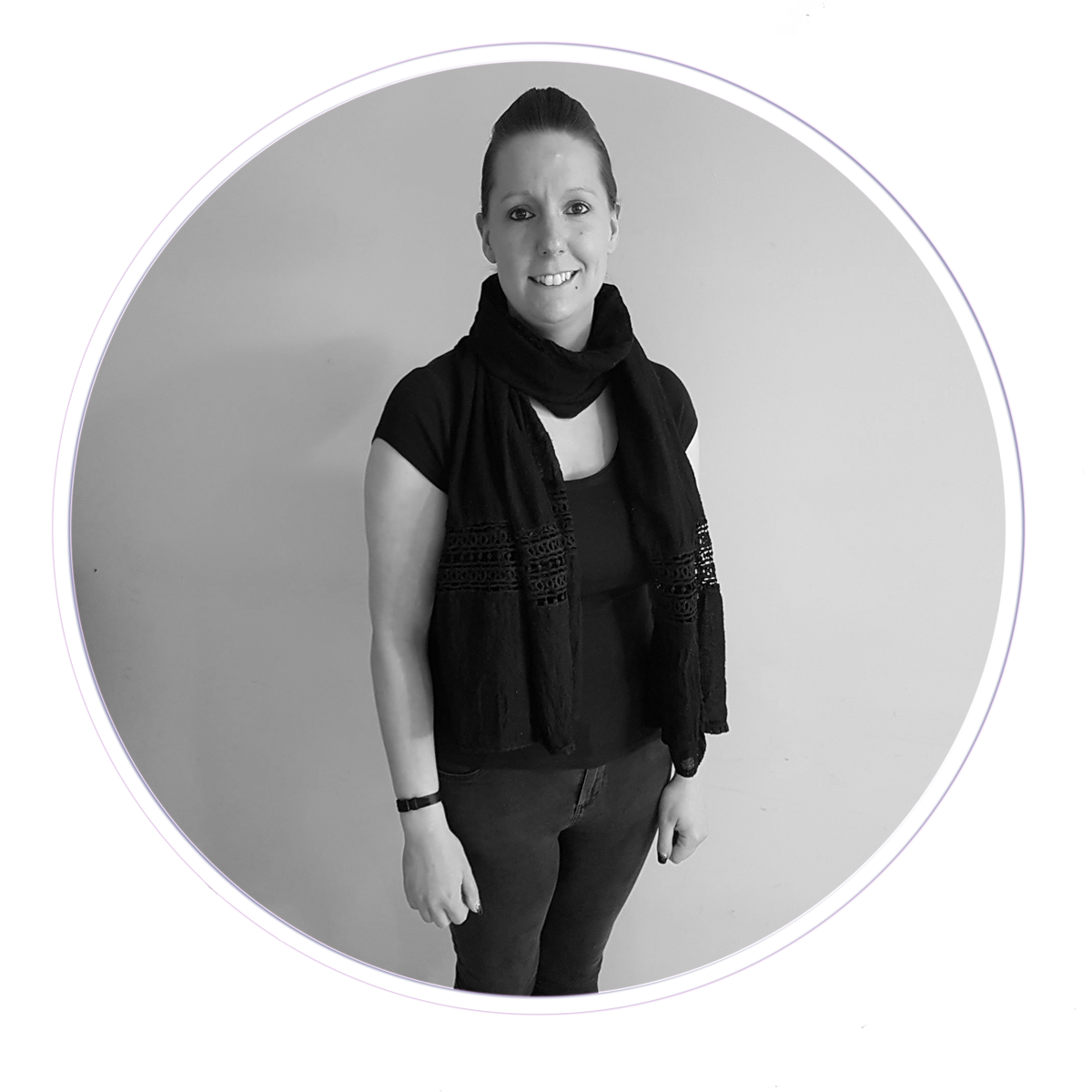 Simone is the manager at our Duloch salon. She has been hairdressing since 2001 and has a strong base of faithful clients. She is also a qualified training assessor.
Simone enjoys all aspects of hairdressing especially cutting! Her belief is that hair should always look beautiful, it's not just a short-lived state.

"For me, the best way to get the right haircut, is to start with the right conversation".
Wendy has been hairdressing since 1996....so plenty of experience.
She has a passion for all the latest trends and is fully trained in Kebelo keratin blowdrys! Wendy's passion is short hair, re styles and fashion colours!


"To me, I think it's important to continually refine, improve, and reflect on your work in order to become the best…this really is a job where you have to keep on learning all the time".
Katiya has been in the hairdressing industry since she was 15 and brings a funky edge to the salon.

Katiya enjoiys impressing clients with her creative cuts and fantastic enthusiasm.
As an ambitious stylist, she is continually looking for new sources of inspiration and converting these into technical, precision cuts that transform a client's hair.
"I love a splash of bold colour and sharp geometric cuts, but I'm happy working in the salon doing everything from soft floaty balayage to men's short back and sides".
Master Stylist, Master Colour Expert
Lynsey has been hairdressing since 2010 and is also a qualified barber and experienced ear piercer but she also loves classic cutting and creating the perfect set of highlights for each person. Her absolute focus on continually learning, practicing and analysing hair styles in order to improve her abilities at each step make her stand out from the crowd.

She specialises in freehand colouring, balayage and correcting colour gone wrong, she loves a challenge. Lynsey is a Wella Master Colour Expert, one of the highest level colour accolades in the industry

Katelyn enjoys family time when not in the salon and has fun days out keeping life exciting . She has been hairdressing since she left high school. She loves her job and makes everyone feel most welcome. She is a happy and positive person.

"I love getting to know my clients…when you're talking through possible new styles with a client, their face shape and hair type are key, but its just as important to know what type of person they are as well; the more you know the person, the more you can tailor the style for them, it's the little details that matter. I love making my clients feel beautiful".
Ashleigh has been a huge asset to our team since she joined us from school for work placement progressing on to our fabulous training programme. Her strengths come from her passion for hair. She has completed every part of her training with confidence and ease. Ashleigh has earned herself a very loyal clientele she does however, love to meet new clients too.
Katie has been hairdressing since 2008. Katie loves hair ups and colouring. Katie also does ear piercing and make up, creating some stunning looks! She's a particular fan of bouncy blow waves, creative cutting and loves foiling.
"There's no better feeling than making people look and feel amazing".
Amy joined us as a trainee in February 2018 after working as an assistant whilst still at school. Amy is always on the lookout for models on a Tuesday evening, so give her a call to book in now
Newly qualified in November 2018, Lucy enjoys meeting new people and loves all things hairy. She especially loves to work her magic with creative colour
Our brilliant wee assistant, always happy to help